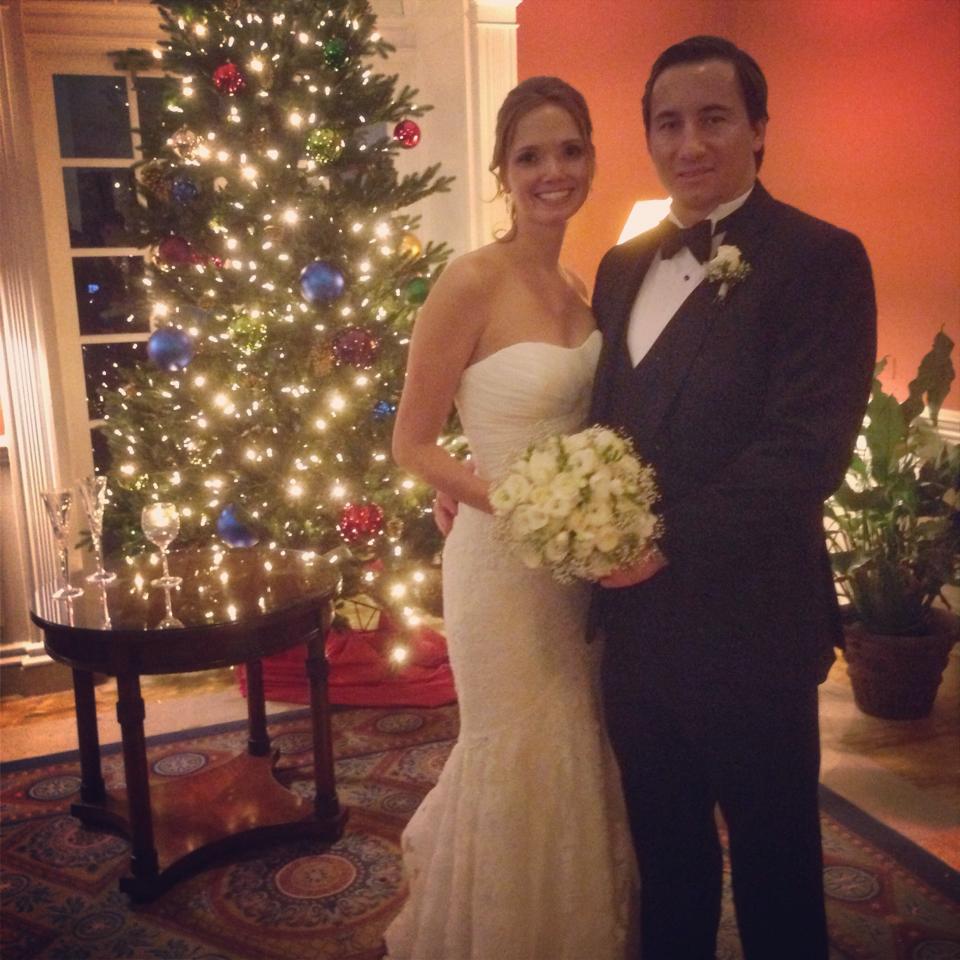 This New Years Eve, I DJed a "Carnival" Themed Wedding Reception for the new Mr. & Mrs. Nick & Amy Grew at "World Famous" Gideon Putnam Resort.  Their "Fairy Tale" began when they met at Amy's Cousin's Wedding Reception, in Florida, 7 years ago. The new chapter began on New Years Eve 2013 as they became Husband & Wife!
I had a such a great time working with my Friends that evening too!  Photographers Brian & Lauren McGarry of McGarry Photography + Lance Wheeler of Lance Wheeler Video! They are LEGENDS in the Wedding World!
Normally it takes me a little bit of time to put together a "New Blog" but this one is the exception to the rule!  The reason?  I just had to complete it ASAP, due to Lance Wheeler's Video!  He posted the short clip, which you are about to view, in less than 24 hours after their Wedding on New Years Day!!  I was completely BLOWN AWAY by what he captured on film!  It is the essence of Amy & Nick's Day!!  A "Magical Story" about an Incredibly "Loving" and "Fun Filled" Bride & Groom who were surrounded by Family & Friends on the 7th Anniversary of when they first met and now their Wedding Day!
To check out what all my excitement is about, just check out the video below!
A few days later Nick & Amy gave me a 5 STAR Review on Wedding Wire!
"Mike was great to work with from start to finish.  He had an excellent combination of energy, professionalism and a wide musical background.  One of the biggest perks was the fantastic lighting equipment which transformed our venue.  We have absolutely no negative comments… funny story actually is that one of the guests is already planning her 13 year old daughter's wedding with Mike as the DJ!"
Thank you Amy & Nick!!!!