Back in early January I was given a call by Susan Baker, Vice President of Sales & Marketing at Mazzone Hospitality, and asked to do an interview with herself and Angelica Gross for a "LIVE" Web Chat with Brides & Grooms / Couples all over the USA at Glen Sanders Mansion!  Within a split second I said, of course!  I love the Mazzone Team, so this was a no brainer!  The interview was for their Aisle Files Blog on their website.  It turned out GREAT!!!  I can't thank the Brides & Grooms / Couples enough, who sent in questions for me to answer and Susan & Angelica for hosting the event.  Below is what transpired that evening!  Enjoy!
Yesterday we sat down with Mike Garrasi from Music Man Entertainment. What a GREAT guy!  If anyone is hesitant about booking your wedding DJ, Mike will put you at ease, he's one of the best in the area!
Thank you everyone who sent in questions, we tried our best to get to all of them.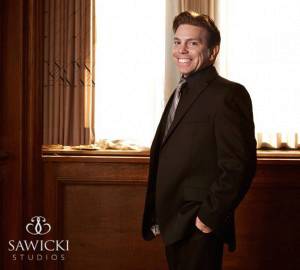 Q. What can I expect to pay for a DJ in the Capital District?
A.  Pricing is based on the time of year & day of the week.  You will always get a better price on Friday or Sunday. If the DJ is and owner/operator, during prime season pricing can range $1295-$1595. You can certainly can save a great amount of money during the off season which is the winter.
Q.  Why a DJ and not a band?
A.  A couple of factors to consider when deciding to select a band or DJ:
1) When having a band you have to feed possibly 10 people.
2)  A Band takes breaks.
3) A dancer who likes top 40 music prefers to dance to the original music.
4) A DJ can play new songs.
5) In most cases a DJ will be less expensive than a band
All that being said, your music is very important to the vibe of your reception and if you prefer live music, a band is for you – this is personal choice.
Q.  What do you do to motivate the guests to dance?
A.  There are certain songs that every guest will dance to no matter what- when a group is reluctant to get on the dance floor I go to those tunes to get the party going.  I'll often ask guests what they would like to listen to. An experienced DJ will ask questions of the bride and groom in advance so you know what they like.
Q. Can you make suggestion of a first dance song?
A. This is a hard one since it is very emotional and based on personal choice, but I'll often guide a couple to song choices based on whether they like modern music such as Dave Matthews , a crossover country artist such as Brad Paisley or a classic tune like At Last by Etta James.  I provide a list of first dance options at my website: https://musicmanentertainment.com/
Q. Is it an okay to ask a DJ how many weddings they have done in the past? Who have you worked for in the past?
A. Absolutely!  A professional DJ should be happy to provide you with an idea of how many weddings they have performed at in the past year and also provide you with references.  I would also ask, what are the top three venues have you worked at? Then I would talk with the wedding planner at the venue and get their referral.
Q. What kind of equipment do you use? Do you bring back up?
A. I use a Bose DJ system, and in most cases so does every other professional DJ.  I also bring a full second set of backup equipment.  Never had to use it.  As I tell my clients: "Every Ferrari comes with a spare tire."  Let's be honest electronics can break.
Q. How involved can we be in picking the music?
A. I like to work as a team. I do not want a bride and groom to give me 200 songs, that won't allow me to do the job they have hired me for. I want to create a team and become friends with the bride and groom. I want to come up with a great plan, including their input. About one month prior to the wedding I like to have a face to face or phone meeting with the couple to learn more about what they like and don't like.  I then can provide the best possible experience for the couple and their friends and family.
Q. How important is it that the DJ has worked at my reception site in the past?
A. Very important.  If I have not worked at the venue, I will need information floorplan, where do I load in? When can I get in?  It's crucial the DJ be in direct contact with the venue management in advance of the event.  You don't want to be working out the details for the first time the day of the wedding.
Q. We're not sure what style of DJ you are, can we come watch you work?
A. When the bride & groom are first meeting with a DJ let them do their presentation before asking a lot of questions- you'll be able to sense their style and determine if it matches what you want.  I tell potential clients that I'm fun, classy, and cool. I would also look to their website, videos, the Knot, Wedding Wire and YouTube; you'll get a good feeling for the style of party the DJ provides.
Q. Does the DJ become the star or is it about the bride and groom.
A. Personally, I think it's about the bride, groom, and their friends & family.  There are some DJ's that are personalities and the "show" is more their style.  There are different styles and needs and there is a DJ to suit any personality.
Q.  What would happen if you had an accident or you could not attend the wedding? Is there a plan in place?
A.  I have been providing DJ services for years and I've never been in late or called in sick.  That being said, it could happen and I feel confident tha  even though we are all competitors, I am best friends with 50-60 DJ's. With such a vast network if something does arise we would fill in for each other.
Q. Do you take requests from the guests?
A. Yes! I have the bride and grooms back. If a guest requests a song that will work for the bride and grooms vibe I'll play it. If the song won't work for the bride and groom's vibe "I don't have it- sorry!"
Q.  What other services can you provide as a dj?
A. Uplighting, Monogram Lighting, & Video Presentations.
Q. Is it appropriate to ask the DJ what are you wearing?
A.   It is certainly okay to ask your DJ what he will wearing. The appropriate dressing would be a suit. All professionals should be dressed, let's face it the vendors are a direct representation of the bride and groom.