Monogram Lighting for your Ballroom or Wedding Reception!
If you are looking for something New and Different to have at your wedding reception – a Monogram Light is the way to go! Having a Monogram Light on the Dance Floor, Wall or Ballroom Ceiling of your Wedding Venue will Absolutely Customize your Wedding Reception!
We are now offering both "Classic Static" Monograms and "Animated" Monograms!!

You can have your names, initials, combinations of the two, wedding date or a custom logo design displayed with Monogram Lighting.  The possibilities are endless!
See below to view our Incredible Template Library of "Static" and "Animated" Monograms!!!
"Mike's up lighting and monogram lighting added a "perfect touch" to Key Hall at Proctors, and turned a great venue into an amazing one!"– Mr. & Mrs. Brian & Shannon Cechnicki – Key Hall at Proctors – Schenectady, NY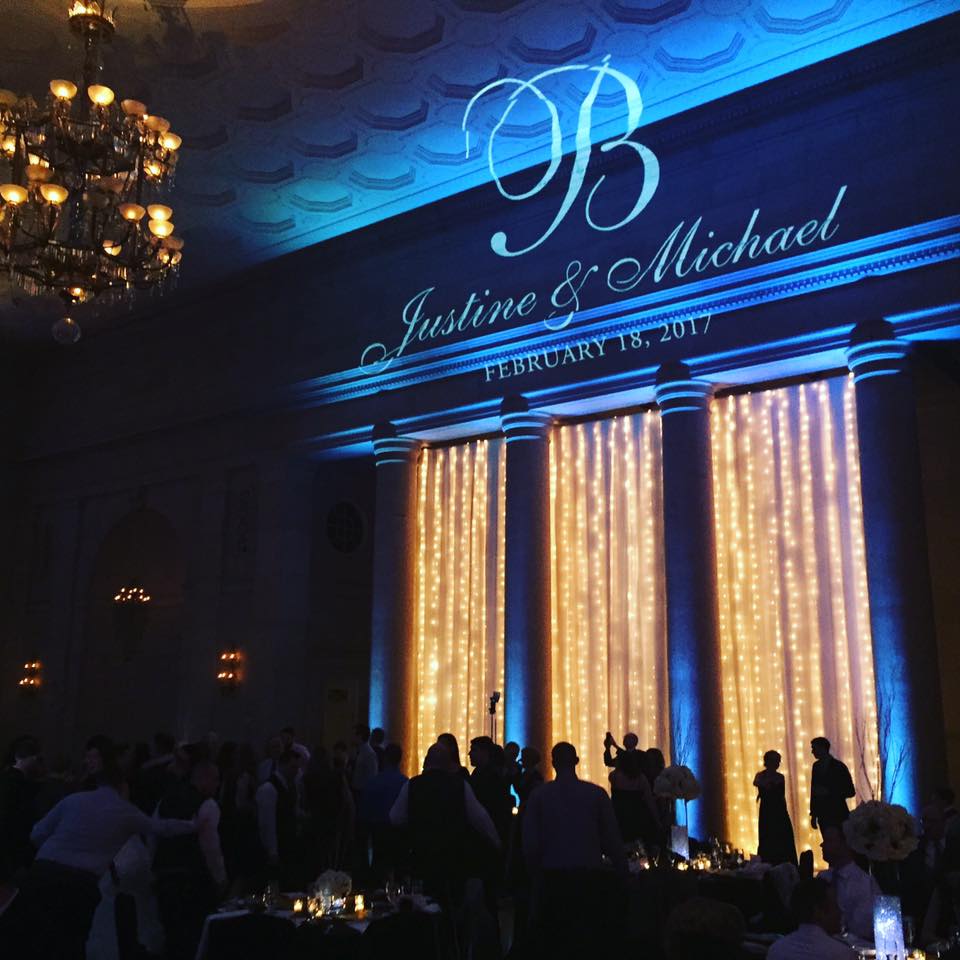 Combining the Monogram Light with Up Lighting will really make your Ballroom POP!
To check out many Ballroom photo's of Upstate New York's leading Wedding Venue's, which I have DJed and feature my Monogram Light & Up Lighting just click on my Pinterest Link!
To find out how I can transform your ballroom on your wedding day with your Customized monogram, please contact me at the Office 518.842.4065, Cell 518.210.5940 or via e-mail.