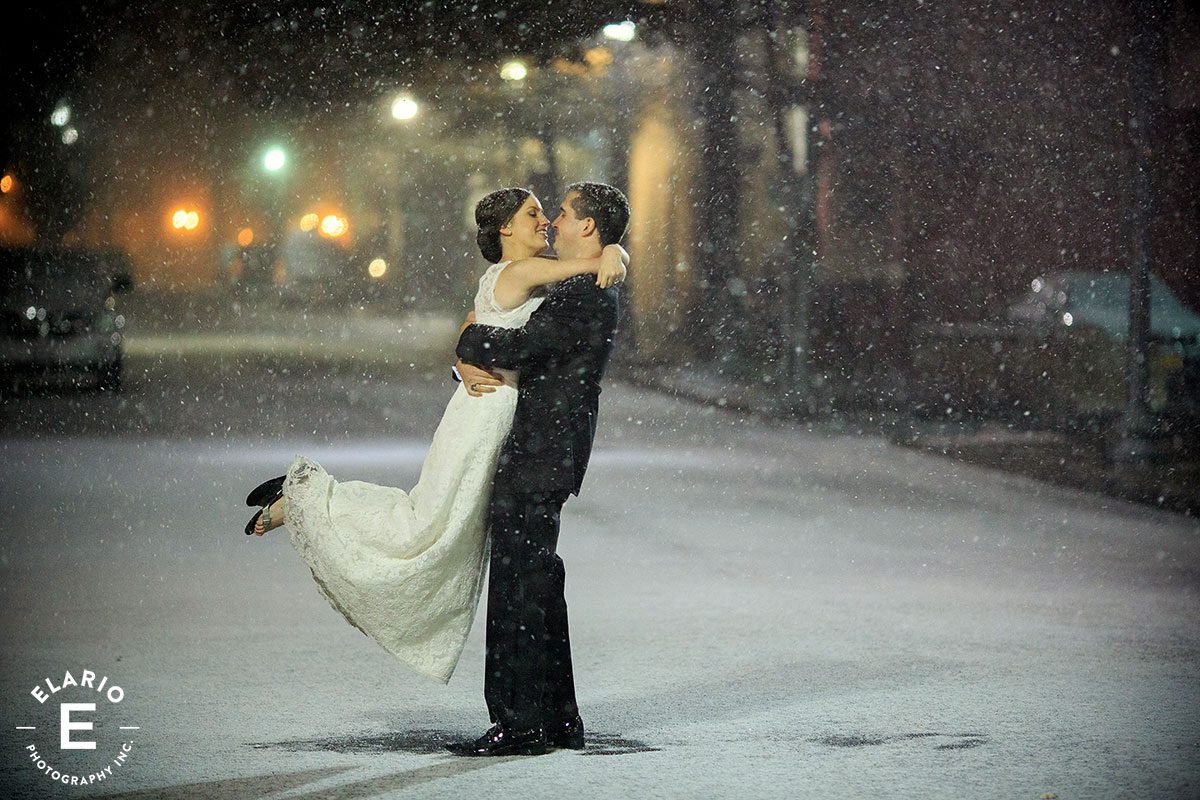 This picture says it all!  Kate & Ian celebrated Upstate New York's very first Winter Wonderland Wedding on Saturday, November 23rd of 2013 at The Franklin Plaza!
Such a fantastic Bride & Groom to DJ for!  Their Family & Friends "Danced The Night Away"!  Kate even had a "Customized" Bride & Father Dance that began with Tim McGraw's "My Little Girl" and half way through, after their "Sun Glasses" were put on, transitioned into "Soul Man" by The Blues Brothers!   They pulled it off BIG TIME!  So cool and different!  Loved it!
I had the pleasure of working with a few of my Friends that day!!  Greg Cushman and his always "On Point" Staff at The Franklin Plaza!  Katie O' and Jillian from Katie O' Weddings & Events!  And, the "MEGA" talented, JP & Joe Elario of Elario Photography!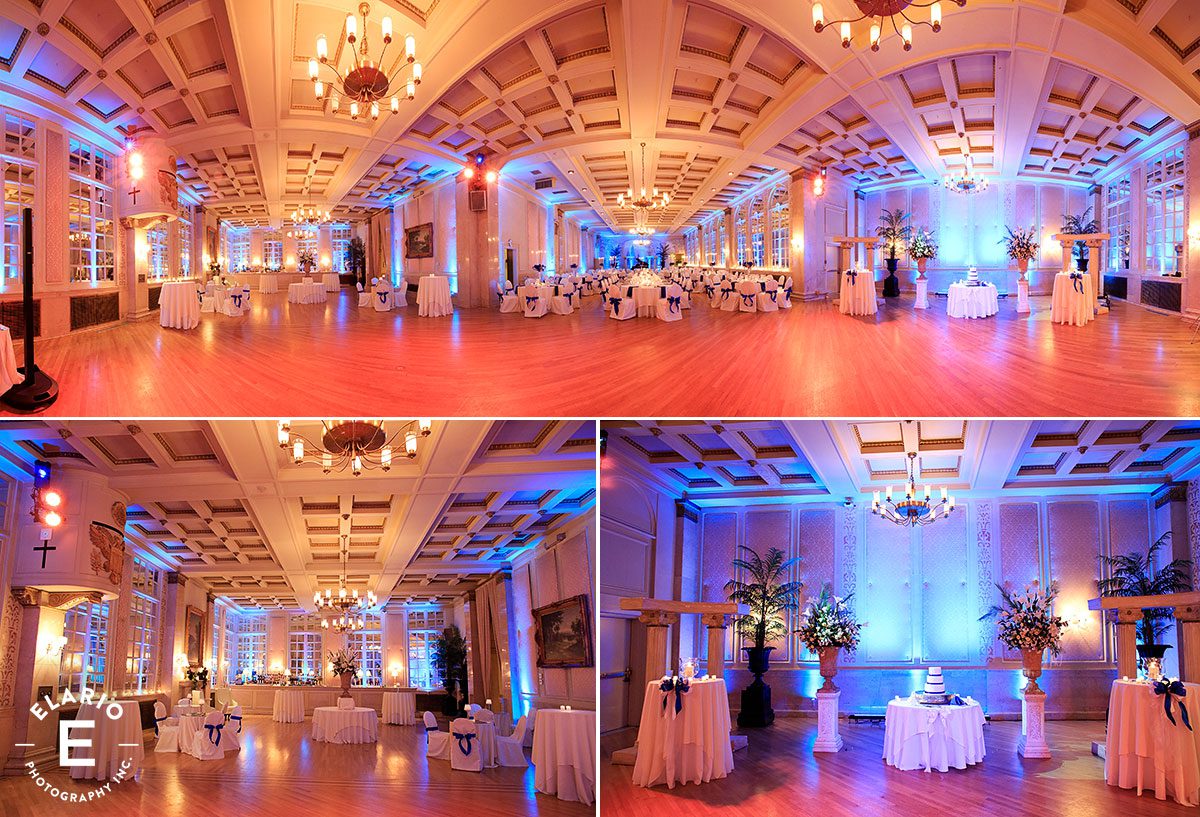 You can view Kate & Ian's "Incredible" Images @ the Elario Photography Blog link below
http://elariophotography.com/kate-ians-franklin-plaza-wedding-photos/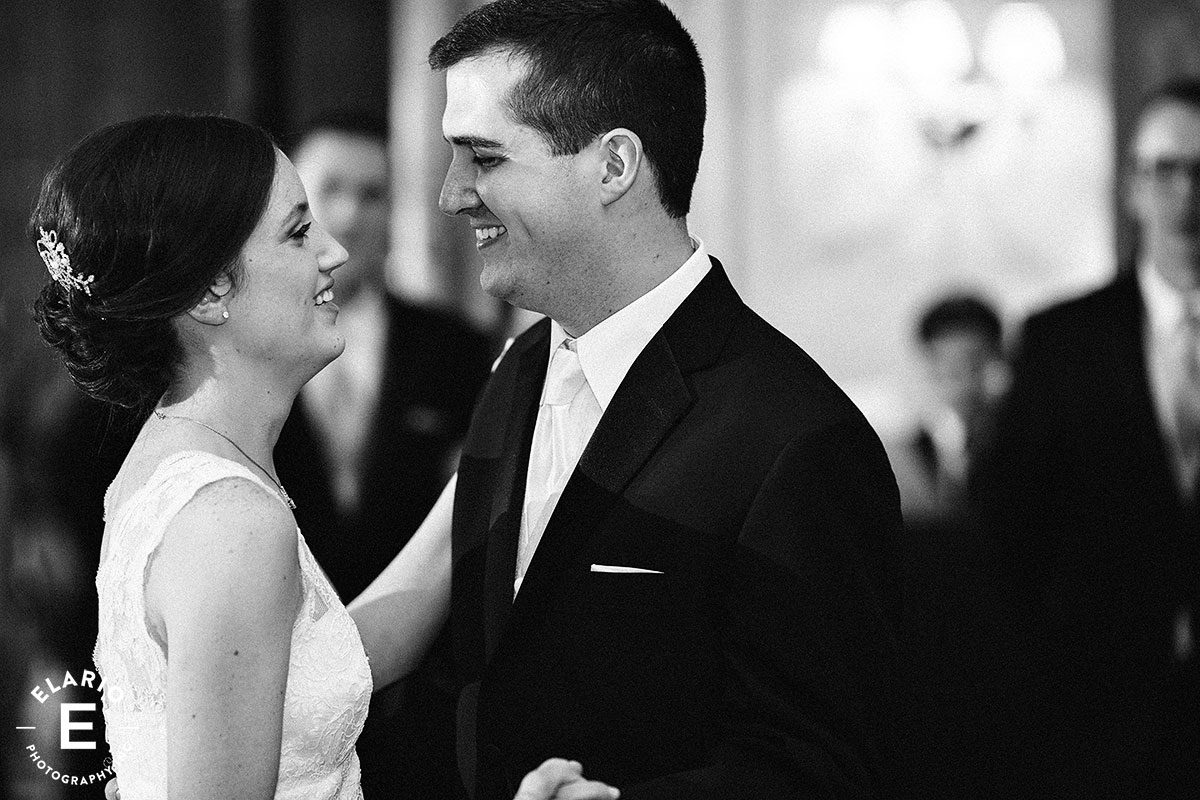 Last week I receive this 5 Star Wedding Wire Review from Kate!
"Mike made our wedding AMAZING!  We had a blast – both my husband and I joke that we danced more at our own wedding than all the others we've been to this year combined!  Mike was wonderful to work with and we loved his enthusiasm!  We really appreciated his insight and creativity when we were having difficulty choosing some of our songs, and his suggestions fit our personalities so well.  We were very impressed with how much he wants to know his clients and cares about their visions. Most of all, he made sure our wedding was OUR day and triple checked that everything was absolutely perfect.  The party would not have been nearly the same without him, and our guests constantly gushed about what a great time they had out on the floor! — if you're still DJ searching, look no more!  Call Mike ASAP!!"
Thank you so much Kate & Ian!!  Happy Holidays!