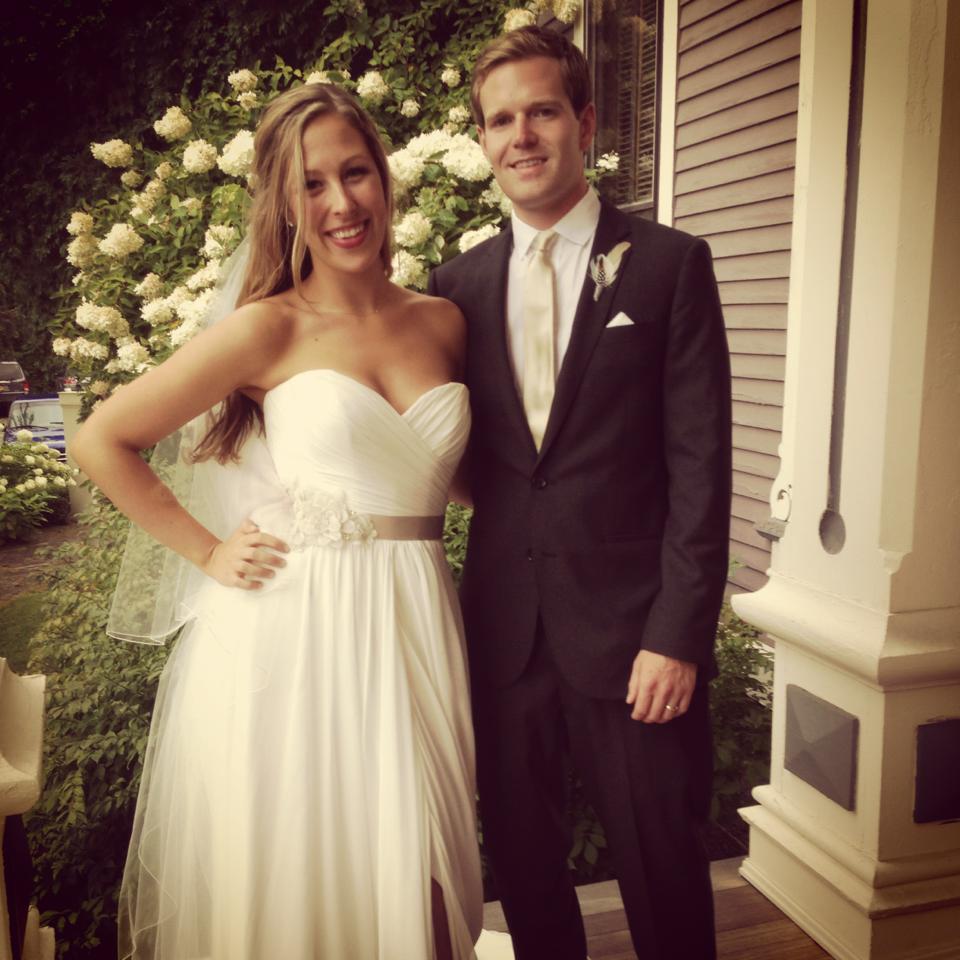 On Saturday, September 7th of 2013, I had the pleasure of DJing a Super "Hip & Cool" Wedding Reception for the Mr. & Mrs. Alex & Aubree Kammler!
They celebrated their Wedding Reception at The Mansion Inn, located in Saratoga, NY, under a Huge Tent that was "Up Lit" in Tiffany Blue!  The staff at The Mansion, led by Lori Laustrup, was "On The Money"!!  PERFECTION!  I also had the pleasure of working with Wedding Planner – Sarah Fichtman of Bisou Weddings & Events.  She is a "Class Act" and lots of fun to work with!  And for the 1st time ever, I worked with Photographer DiAnna Marr of Our Two Hearts Photography! WOW her Pics "Pop" and she is a "Blast" to be around!
A few days ago I received the following 5 STAR Rating on WeddingWire from Aubree!
"My husband and I could never thank Mike enough for the AMAZING job he did at our wedding.  Mike went above and beyond as a DJ from day one."
"We have unique tastes in music and we wanted our wedding playlist to reflect that. From the first consult we could tell that Mike understood exactly what we wanted and on our wedding day, every song we wanted played was played at the exact right time and there wasn't one person at our wedding that wasn't dancing all night."
"It was a wonderful sight to see and we have Mike to thank for that. (So, THANK YOU, THANK YOU!)"
"Not only was the music selection exactly what we wanted (and crowd pleasing at the same time), Mike knows how to keep a reception moving seamlessly."
"Other than those "big things" you look for in a DJ, [music and timing], it was also the little things that make Mike more than your average DJ– things like being available at any time to double check something… to getting our wedding party's names right… to grabbing a drink for our nervous best man about to give his speech."
"I would absolutely 110% recommend Mike to any bride and groom because you'll get 110% from him."
Thank you Aubree & Alex for having me as your DJ and for the AWESOME Review!