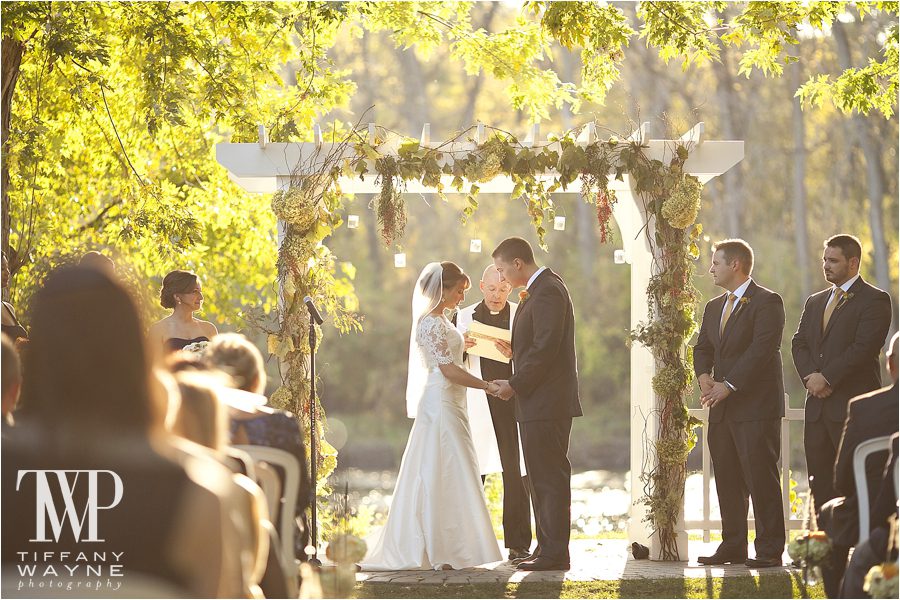 On Saturday, October 12th of 2013, I DJed a Spectacular Wedding Ceremony & Reception at River Stone Manor for Mr. & Mrs. Steve & Allie Wik!  They were such a great couple to work with in planning their Wedding Reception!  What a Party!!  Skip and his staff at RSM are always "On Point" with their "Award Winning" Cuisine and Service!  I also had the pleasure of working with "Rock Star" Photographer Tiffany Wayne and her assistant Julia!  Tiffany is amazing photographer, who truly has a passion for making your images POP!  We all had a blast that day!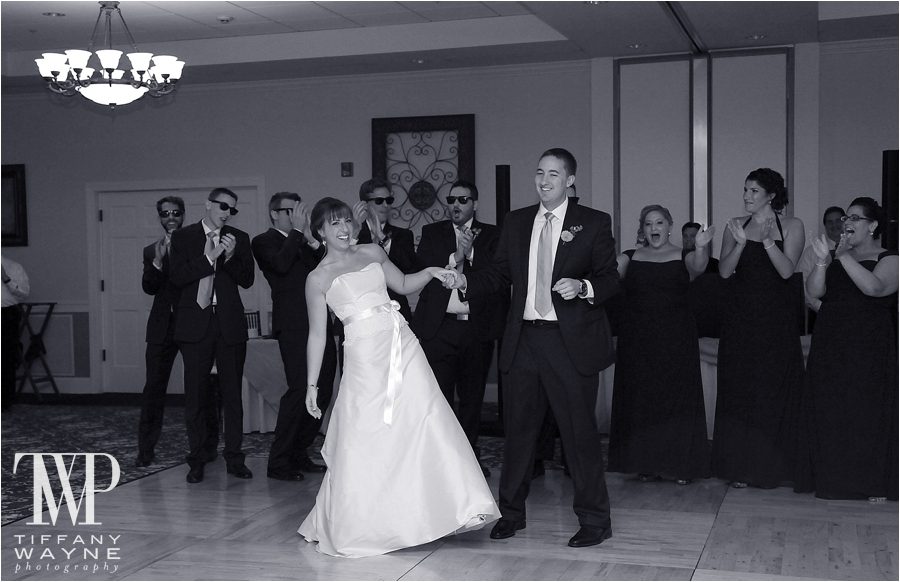 A few days ago I received the following 5 Star Review from Allie!
Mike Garrasi – the most talented, professional and amazing DJ in Upstate NY.
We officially tied the knot on October 12th and were fortunate enough to have Mike as our DJ.  Mike came HIGHLY recommended by numerous people in the Capital Region. Five minutes into our first meeting together over a year ago, I knew he was going to throw us a PARTY.  Mike amazed me when we met one month before the wedding, with his post-it notes, highlighters and files.  His organization and attention to detail made me so incredibly happy.  Mike remembered everything we requested, and was more than happy to satisfy our "wild and crazy" ideas…. he even helped us pull off a flash mob style conga line, father of the bride speech accompanied by music, and a wedding party dance number.
My husband and I cannot stress enough how absolutely incredible Mike was to work with.  His energy was contagious and he had the entire dance floor packed the whole night.  Mike has true talent – he knows his music, and more importantly follows his intuition, reading the audience and knowing exactly what to play and when, to get the guests moving.  We only had to give Mike a short list of our favorite songs for him to pick-up on our vibe and understand our style.
We had all our faith in the world in Mike.  To us, music was one of the most important elements of our wedding, and I can honestly say that we did not worry about this once! We trusted Mike and he BLEW US AWAY, as we knew he would.
Three weeks later our guests are still raving about our wedding, and how the whole night was filled with so much energy and laughter.  That is in LARGE part thanks to Mike.
Mike – we only hope we get to work with you again some time in the future!
xoxo- Allie & Steve
Thank you Allie & Steve!!  YOU ARE THE BEST!