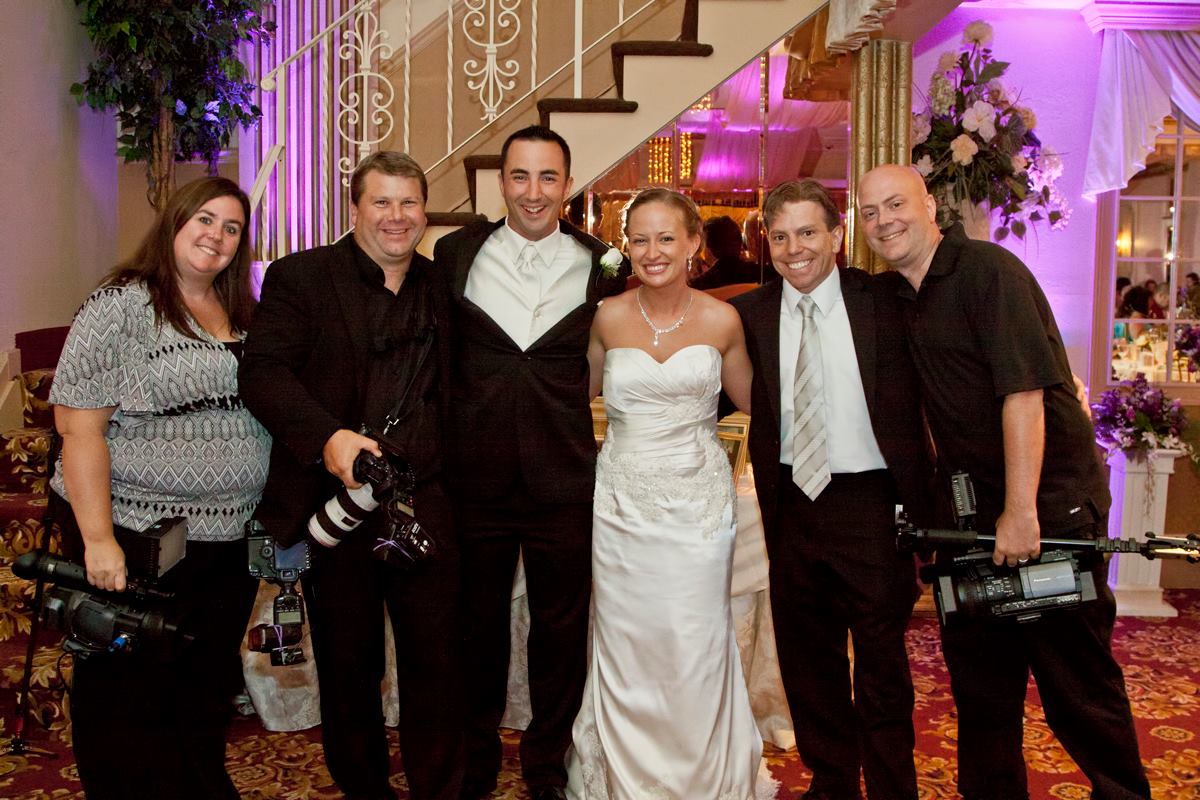 The photo says it all!  We, as a Team of Wedding Pro's, LOVED working for Mike & Erica and had an absolute BLAST on their Wedding Day!
They had one of the most "Over The Top" Wedding Receptions I have ever DJed!!  INSANE!!  18 Up Lights, a Customize Monogram and the Best Family and Friends you could possibly invite to an Incredible Wedding Reception!  That was the story of Mr. & Mrs. Michael & Erica Dessingue's Wedding Reception, which was held at Mallozzi's on Sunday, July 28th of 2013!!   They were such a "Super Cool" Bride & Groom!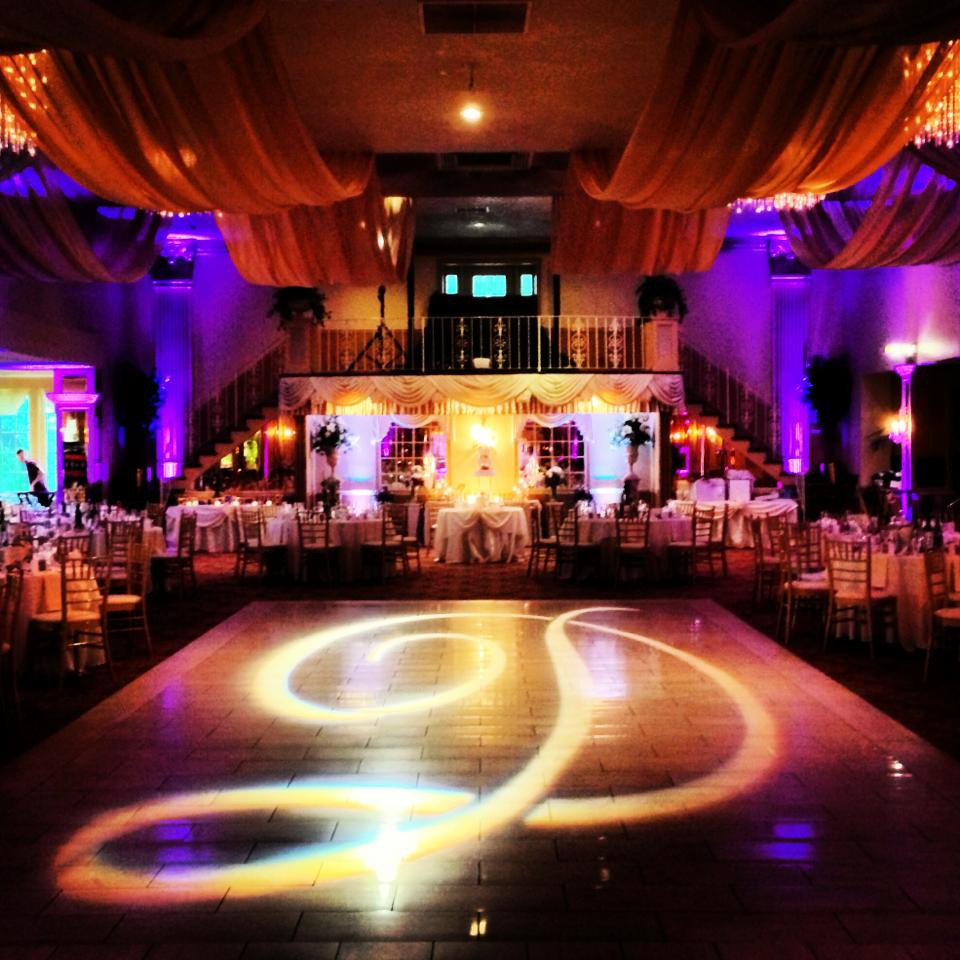 I worked with great team of friends that day!   Mallozzi's awesome staff!  Daniel & Jaime Ross of Best Bytes Media!  Joe Rossi of Capital Region Photobooths and Legendary Photographer John Viscosi along with his son Zach of Viscosi Photography!
Mike gave me a huge shout out on WeddingWire at 5 Stars and wrote an awesome review too!  Thank you Mike & Erica!  You ROCK!
"Unreal professionalism.  We threw everything we could at the guy and he just kept bending his back for us.  He created a custom monogram that covered the whole dance floor, helped light the crap out of our entrance into the reception with his crazy cool wireless LEDs, and kept everyone dancing all night long.  Did I mention his professionalism?  I will keep his number in my wallet for every future DJ occasion.  Your life will be less stressful if you hire Mike.  Period."