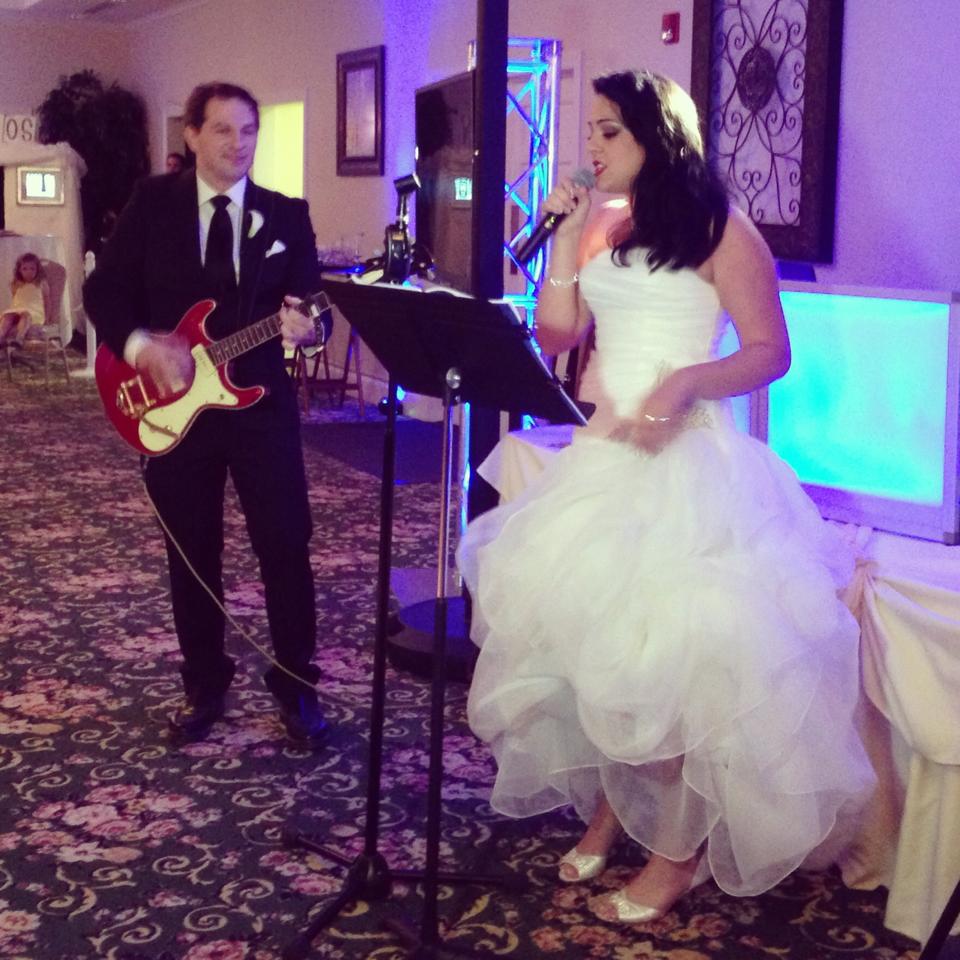 Wow!!  What can I possible say to describe the Wedding Reception I DJed on Saturday, August 17th at River Stone Manor!  It was definitely one of the "Coolest" Wedding Receptions I have ever DJed!  Let's start with the above photo!  How cool is this!  Their background, you ask?  They are both musician's and met at a Punk Rock Show!  The new Mr. & Mrs. Brendan & Shayna McGroggan actually performed the song "The Rainbow Connection", immediately after being introduced and then went right into their 1st Dance.  Which I can only describe as something right out of "Dancing With The Stars"!  Every move during their dance was PERFECT!
They also went with 18 "Blue" Wireless Up Lights!  A "Custom Designed" Monogram Light for their Dance Floor and my "Brand New" Video Presentation Package!!
The photo below was taken by a great Photographer I worked with that day – Shelly Wood!  She is the owner of Shelly Wood Photography Studios!  Of course Skip Sgarlata and his 5 Star Staff at River Stone Manor knocked it OUT OF THE PARK!!  Amazing cuisine & service!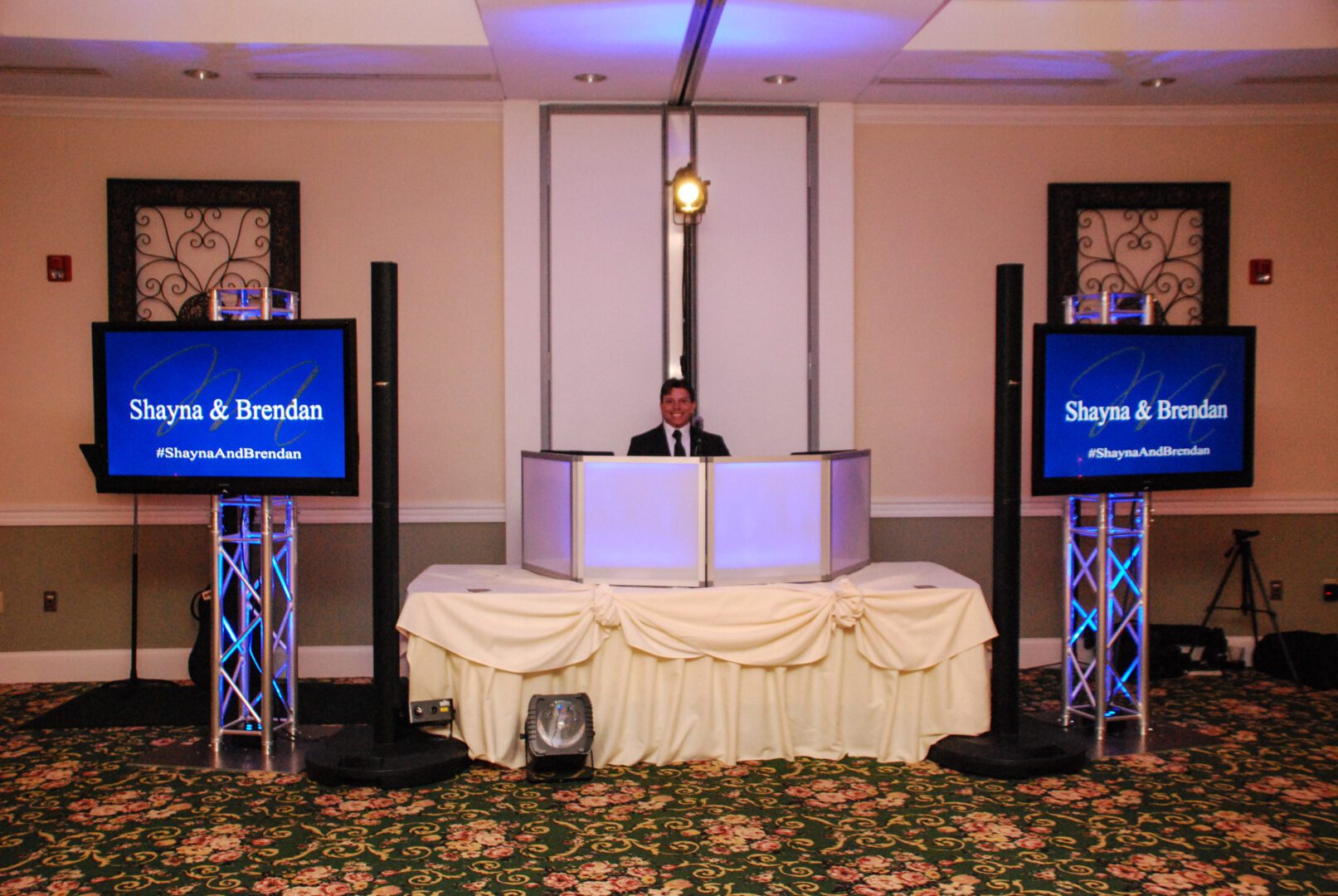 You can view Shayna & Brendan's "Custom Produced" 1st Dance Video below!  Just beautiful!
Shanya was kind enough to give me a 5 Star Review on WeddingWire only a few days after her wedding day!!  Enjoy!
"Why haven't you booked Mike for your wedding yet?  Seriously, our wedding was everything we could have wanted and so much more because of him.  Mike is so attentive to his couple's needs and he makes you feel like the star of the show.  If you want to hire a DJ that is going to just be your personal iPod for the night then maybe you can find some other mediocre talent, but if you want someone who will entertain your guests and keep the energy up, then Mike is worth every single penny.  And definitely sign up for the uplighting.  His lighting packages give your reception such an amazing wow factor! There's almost no need for any other decor with his lights and monograms.  I also cannot help but recommend his Custom Video Presentation Package. It made our reception so special for everyone there.  The whole night was magic, largely because of Mike.  This man is a pro, and if you want a wedding reception that will run smoothly, make you feel like a star, and entertain your guests and keep them on the dance floor, you need to stop reading reviews and book Mike Garrasi right now!!!!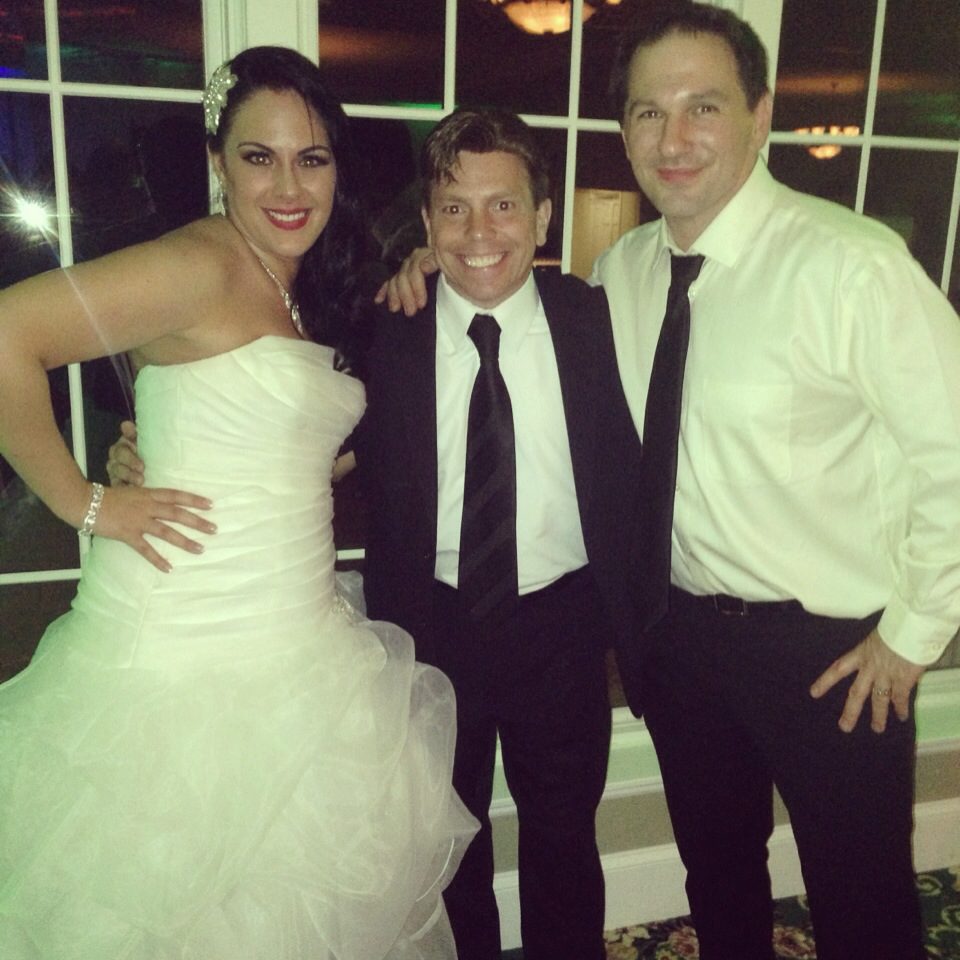 Thank you Shanya & Brendan for having me DJ your Wedding Reception!!  You are both the "Real" ROCK STARS!!