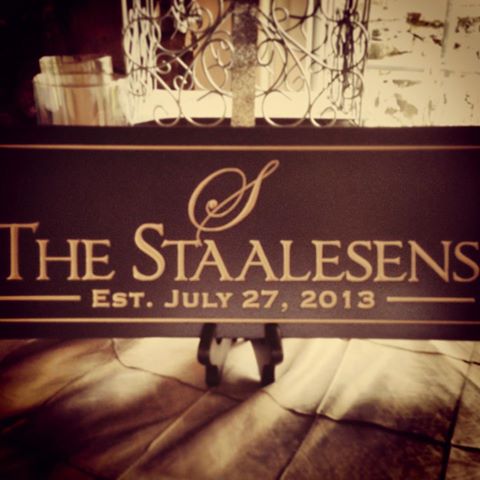 Congrats are in order for the new Mr. & Mrs. Matthew & Katelynn Staalesen!  They celebrated their Wedding Ceremony & Reception @ The Old Daley Inn on Crooked Lake on Saturday, July 27th of 2013.  I was lucky enough to be their DJ and also work with my friends – Marty Keary and his "Top Notch" Crew at The Old Daley Inn!  In addition to working with Photographer Rob Spring of Rob Spring Photography,   Dan Keese of Dan Keese Photobooths and Robert Karandy of Video Memories!  A Great Team for a Great Night!  Matthew & Katelynn's Family & Friends NEVER LET THE DANCE FLOOR the ENTIRE EVENING!!  It was definitely a "One More Song" Crowd!  I love those kinds of guests!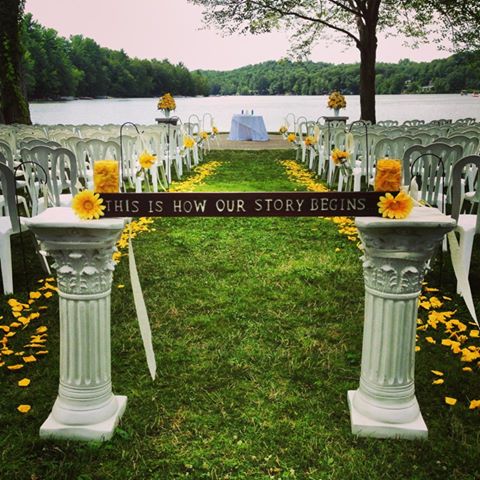 Check out the photos shown of their Ceremony Site and Ballroom at The Old Daley Inn.  Sweet!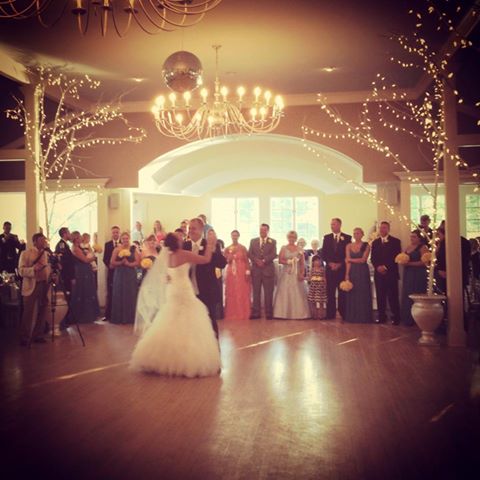 Please check out the 5 Star Review I received from Katelynn just a few short days after the Wedding Reception!
"Mike was absolutely fantastic to work with!  He was very helpful and quick to respond with any question throughout our entire planning process.  Our wedding day ran perfectly thanks to Mike!  He got the party started and kept it going all night!  We can't thank Mike enough for the awesome job that he did!!"
I can't thank Katelynn & Matthew enough for having me as their DJ!