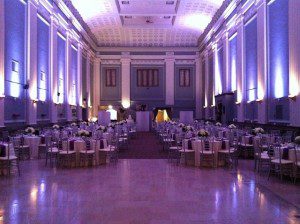 On Thursday, December 13th of 2012 I had the pleasure of DJing Daniel & Amanda's Wedding Ceremony & Reception @ Key Hall.  What a party!  Great Bride & Groom with lots of great friends and family dancing the night away!
Just recently after Daniel & Amanda returned from their Honeymoon in Paris, they gave me a 5 Star Review on WeddingWire.com!  You can check it out below.
"Mike was amazing to work with.  He took phone calls any time of day (even 11:30 PM), for any question.  He was always up beat, curteous, and professional.  He treated my wife and I very well, and always double checked everything with us before proceeding or going with what other guests may have wanted.  I whole heartedly recommend Mike, and would work with him again in a heart beat."
Thanks Daniel & Amanda!