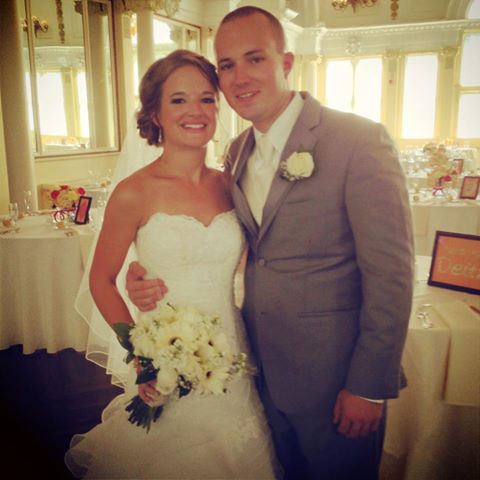 On Friday, July 19th I DJed a "Spectacular" Wedding Reception @ The Canfield Casino for the new Mr. & Mrs. Dan & Kirsten Deitz!  It was a Picture Perfect Day for a Picture Perfect Bride & Groom!  I had the pleasure of working with my friends at Mazzone Hospitality, who catered the event and Scott & Lisa of Scott Kretschmann Photography.   An All Star Team!   They even went will 18 Up Lights to make the Ballroom POP!!  What a night!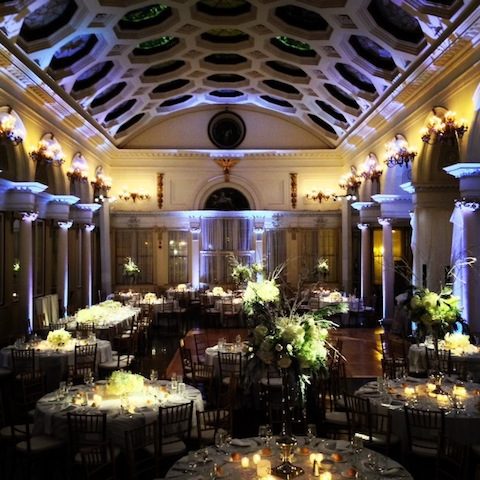 Today I received a 5 Star Review on WeddingWire.com from Kirsten & Dan!!  What they wrote I have added below.  Enjoy!
"Mike Garrasi was extremely professional in every aspect.  If you are able to book him as your DJ, consider yourself extremely lucky.  He is by far one of the best in the area and I have heard this countless times from other vendors and married couples who have used him as their DJ.  My husband and I can now say that we couldn't agree more.  He knows what he's doing!!  He was able to get almost every guest (including my 95 year old Grandma) out on the dance floor multiple times in the evening. If you're looking for an unforgettable celebration, Mike is the DJ to hire."
Thanks Kirsten & Dan!