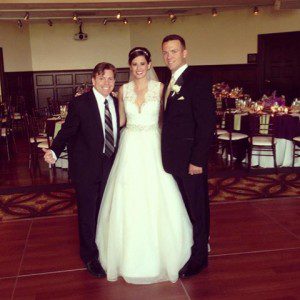 This past Sunday – May 26th,  I DJed an "Incredible" Wedding Reception for Joe & Lauryn @ Saratoga National Golf Club!!  I had the opportunity to work with my great friends Jamaica & Jessica of Matt Ramos Photography + the Video Team of Niki Rossi Photography!  And of course Danielle & Christy + their AMAZING Staff of Mazzone Hospitality @ National!
Joe & Lauryn ROCKED and so did each and everyone of their guests in attendance!!  The Dance Floor PACKED the entire evening!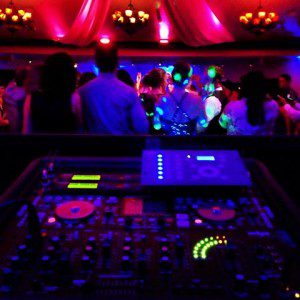 Earlier today Joe & Lauryn went to WeddingWire.com and each gave me a 5 STAR REVIEW!!  Below is what they had to say!
Joe wrote – "Unbelievable DJ!  Could not have ever found a more professional DJ with better song choices!  Outstanding evening and great guy!"
Lauryn wrote – "Mike is an amazing DJ!  He was incredibly professional from our very first conversation almost 2 years prior to our wedding.  I did not hunt around, just spoke to Mike and knew he was the DJ for our wedding!  Our guests raved about him all night and he truly made our wedding the best!  He kept our guests dancing all night and he followed all our requests which made our wedding flow perfectly.  We will never be able to say thank you enough, but all other brides out there should know there's only ONE DJ for the capital district and it's Mike Garrasi, Music Man Entertainment!"
Thank you so much Joe & Lauryn!
Click on the link below to view their INSANE DANCE FLOOR!!