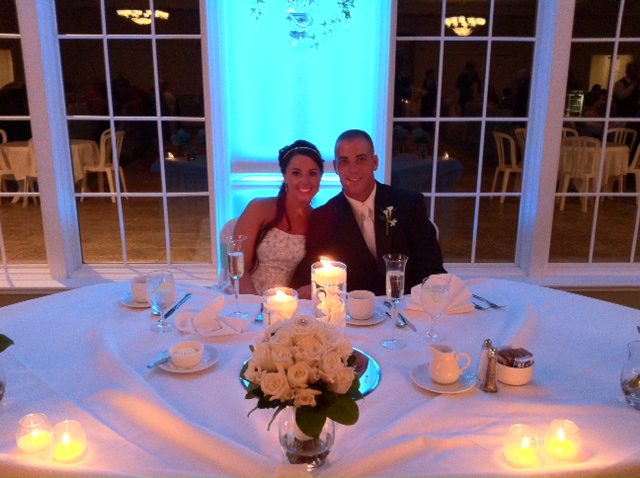 This past Saturday I DJed an amazing wedding reception at River Stone Manor for the new Mr. & Mrs. Jacob & Jessica Rice!  As always Skip, Tom, Patti and their entire staff at River Stone Manor did a superb job.  5 Stars!
Jacob & Jessica had a picture perfect day for photos with one of Upstate New York's Hottest Photography Studios – Sawicki Studios.  Photographers Chris & Jen Sawicki are an amazing husband and wife duo!  Their photos are really different and definitely POP!  The shots they took of Jacob & Jessica the day of the wedding are breathtaking!  They also did a great job with their engagement session as well.  You can view a few of these photos on the Sawicki Studios Blog.
They also hired a great videographer and really nice guy Robert Karandy of Video Memories.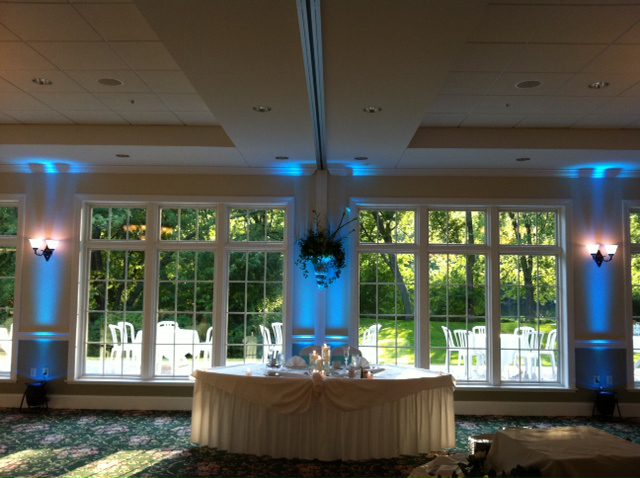 What made the wedding reception really unique was the Tiffany Blue Theme they had throughout the Ballroom.  They thought of everything from Tiffany Blue Bows tied around each White Chair Cover, to the Tiffany Themed Wedding Cake, to the Tiffany Blue Bridesmaids Dresses and last but not least, the 6 Tiffany Blue Up Lights they went with to light up the Ballroom walls.   They added them onto their DJ package with me a few weeks before the wedding and I was thrilled because I knew they would look great at River Stone Manor!  The really accented the Ballroom in a very classy way.  They were very subtle and unobtrusive.  The perfect add on to tie everything together with their Tiffany Blue Theme!
Oh and the dancing?  AMAZING!  When the guests packed the dance floor between the salad and entree course, I knew that this wedding reception would ROCK!  I was totally right about that.  They danced from the entire night away right up until 12am!!  Just the perfect mix of friends and family.   They made my job really easy that night!  A total dream for me!
Thanks again Jacob & Jessica!  I wish you a lifetime of happiness!  Congrats!