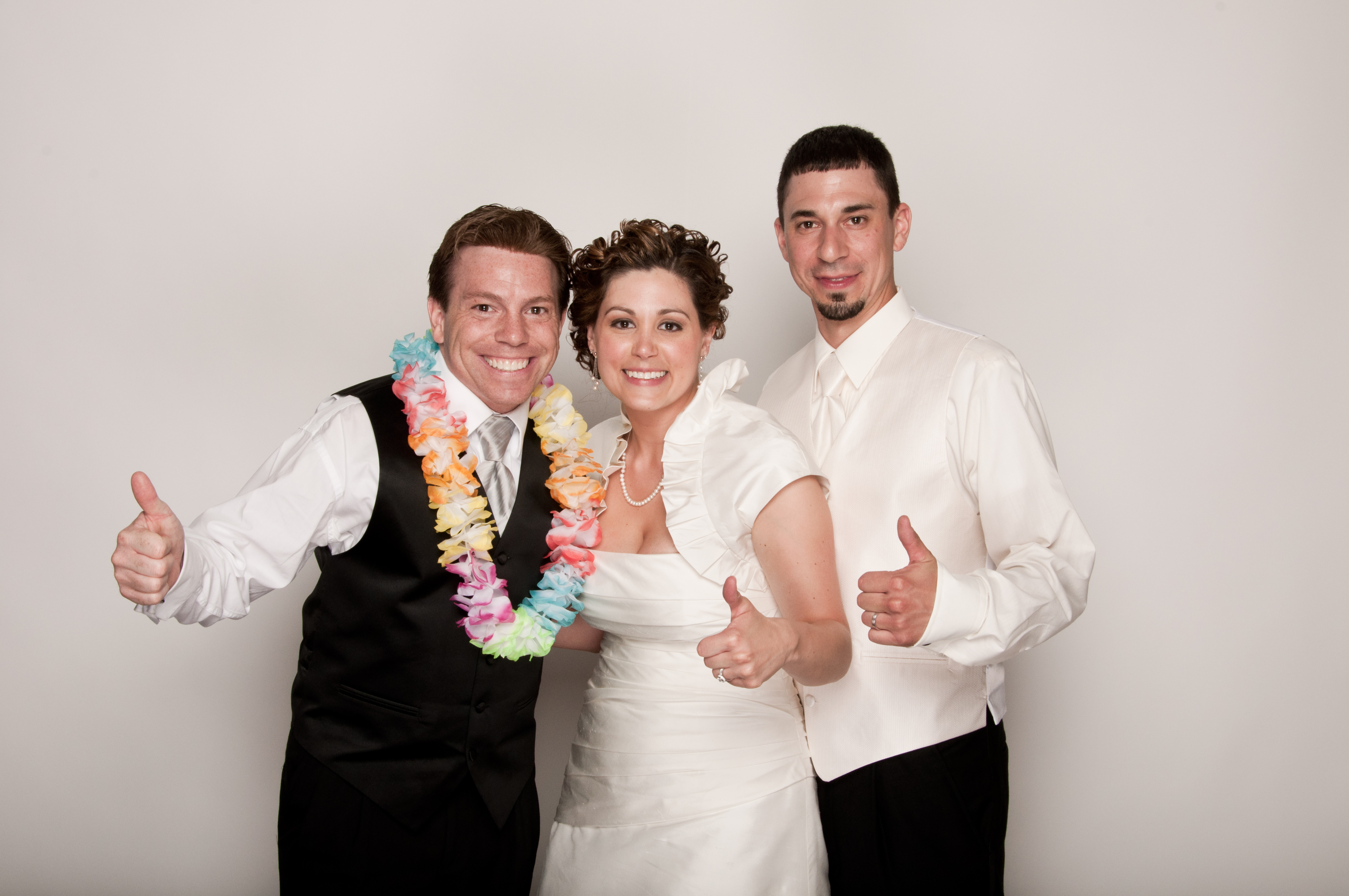 Congrats going out to the happy couple, Megan & Chris, who celebrated their wedding reception at Glen Sanders Mansion this past Sunday, July 10th of 2011.  Their family and friends took over the dance floor the entire evening!!  They danced the night away like it was New Years Eve!
I had the pleasure of working with my friends Paul, Brenda and Amy Elizabeth of Upstate Photographers.  They have a really cool Photo Station, where this photo was taken.  Everyone at the reception really had a blast taking some really fun photos!
Oh yeah, you are probably asking what is the deal with the Hawaiian Lei?  The entire Bridal Party walked in with them.  Megan and Chris are honeymooning in Hawaii and wanted to incorporate that into their entrance.  Cool and different!
Great day was had by all in attendance!