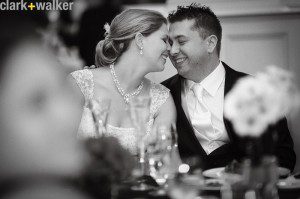 This is a first for me, but I figured why not, it would be really cool!  Video on my Blog!
This past October 9th of 2011, I DJed a Gorgeous Fall Wedding @ The Inn At Erlowest in Lake George, NY.  The new Mr. & Mrs. Tony & Wendy Rudis were just such an awesome couple!  Their wedding day was just perfect!  From the Ceremony to the Last Dance of the evening.  They had a picture perfect day too!  I was able to work with an a Great Wedding Planner – Shannon Whitney of Wedding Planning Plus, a Super Banquet Manager – Erin Dewey of The Inn At Erlowest and the Always Amazing Photographer Alisha Clark-Walker & Film Maker Josh Rask of Clark + Walker Studio.
You have to watch this trailer from Wendy & Tony's wedding day filmed by Josh of Clark+Walker Studio!  It is totally amazing!  It will put you in the moment!  Just "Click" the link below.  Enjoy!